Greetings! I am Pinkgirl234. I joined Wikia since November 9, 2014, in which November 9 was the day before my birthday, which would be November 8. If you happen to come across this profile, chances are, I am currently contributing and editing in here or have happened to have contributed or edited in here for a certain amount of time, whether short or long. If you need any help or if you would like to talk to me about a certain something, feel free to message me and I'll try to get back to you as soon as possible.
Hello there!
You are now listening to Rolling Sky by Sleeping Forest ft. Lollia.
Hello everyone! I am Pinkgirl234, a user who officially joined Wikia on November 9, 2014. I am a Filipina high school student who lives in the Philippines. I have been in Wikia for a few years now. Feel free to come talk to me whenever you feel like it, as I can be the type of person who you can love to chat all the time. If you need help with anything, I'll try to get to you as soon as I can. With me and my personal scripts, Photoshopping skills, coding skills and my wide knowledge about Wikia's system, I can be able to contribute in various good ways and help anyone in the best way possible.

I am the founder of the Kingdom of Fun Wiki.
I coded this whole wiki.
I am a brony. Or for the female term: Pegasister.
I love to make friends. And I mean good and true friends.
I like listening to music all the time.
I can speak in either eight or nine languages. But only in simple words or short sentences.
I like cats.
COLOR: Pink
VOCALOID: Hatsune Miku
SHOWS: My Little Pony: Friendship is Magic and Transformers Animated
DANCE: Ballet
TEKKEN CHARACTER: Alisa Bosconovitch
UTAU: Kasane Teto
VOCALOID: Hatsune Miku
PVZ PLANT/S: More than one good plant
MLP CHARACTER: Pinkie Pie
Everyone is this wiki are my friends--if you seem trusted, but the following list below is a list of those who are my closest:
PopRox6012 - The first editor back from the previous wiki.
DB511611 - My most faithful knight.
Hayashi-chan - The funny royal jester.
Stan890 - A frequent player of Clash of Clans.
Freeman23 - A very very concerned rollback who likes to write stories and roleplay.
TheKrazyStew - One of my closest roleplaying buddies.
Zynical - Former name General Phychodash. She is a good coder too.
AWikiBoy521 - The mysterious Iceberg Lettuce genius. Still gonna rekt you m8.
WintahMhelon18 - His favorite plant is clearly the Winter Melon
TheVioletMoonlight - The first appointed discussion moderator in this wiki.
PuffyMuffins - Poofy puffy fresh muffins out of the oven.
TheAnonymousA - He likes to write poems all the time!
ErnestoAM - He is an expert player of Plants vs. Zombies.
Motionless - Formerly named as Animetrex. He likes MLP just like me.
Océanee - Pacific Ocean.
High-Aquilifer Elliot - One of my friends back at the Five Nights at Freddy's Wiki. I can see that he likes Pikachu.
Vrescendo - Another one of our frequent roleplayers in this wiki.
Cyries - Liek if u cri everytime.
DroidUnit774 - A fab friend of mine who also happens to be one of my friends back at the Five Nights at Freddy's Wiki.
Jackninja5DipperGravityFalls - A notable bureaucrat at the Plants vs. Zombies Wiki.
Zambiealex - A brony and a fan of Undertale.

Here is a list of my articles in this kingdom. I would recommend you to read them, as I have worked hard with effort in creating them: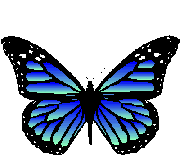 Community content is available under
CC-BY-SA
unless otherwise noted.